Tap can be used by anyone who's hand is wider than 2 ¼ inches.
Please see the size guide for instructions on how to measure hand width. https://www.tapwithus.com/tap-size-guide/. If you are between a small and large, we recommend you size up.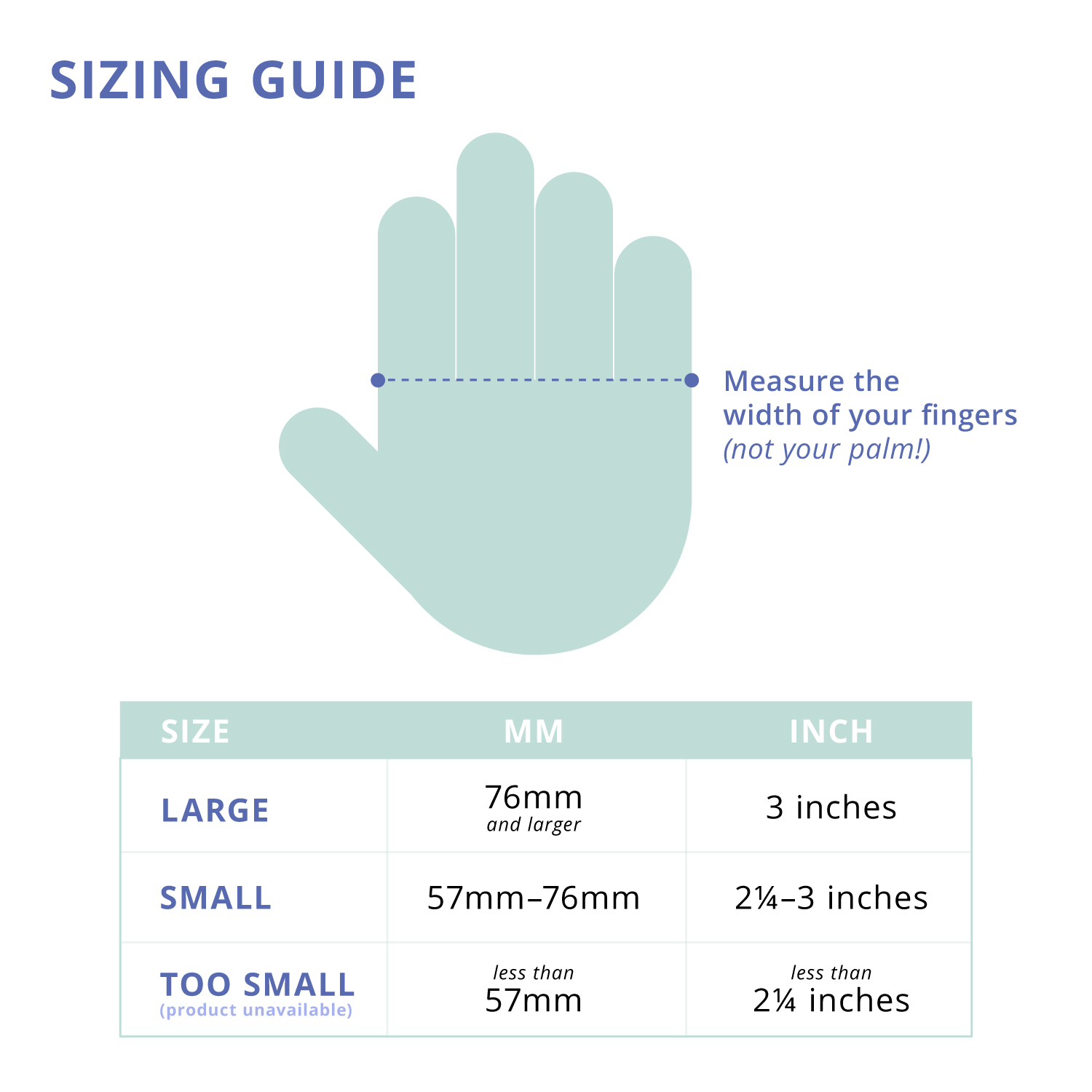 If your Tap arrives and it is too small or too large, you can exchange it within 30 days of delivery.