Switch mode will change the Tap layout and let you enter numbers, hotkeys and more functions: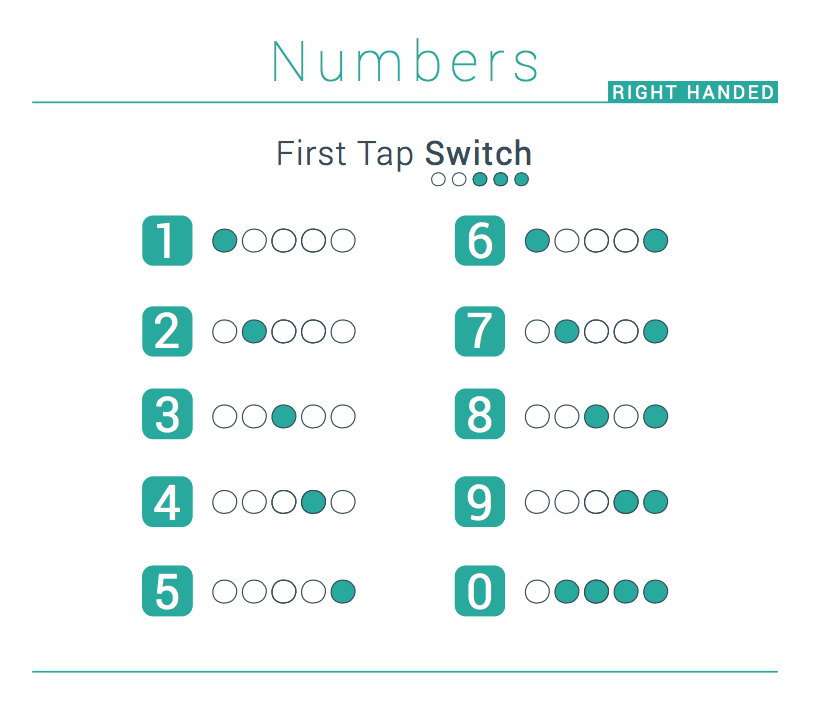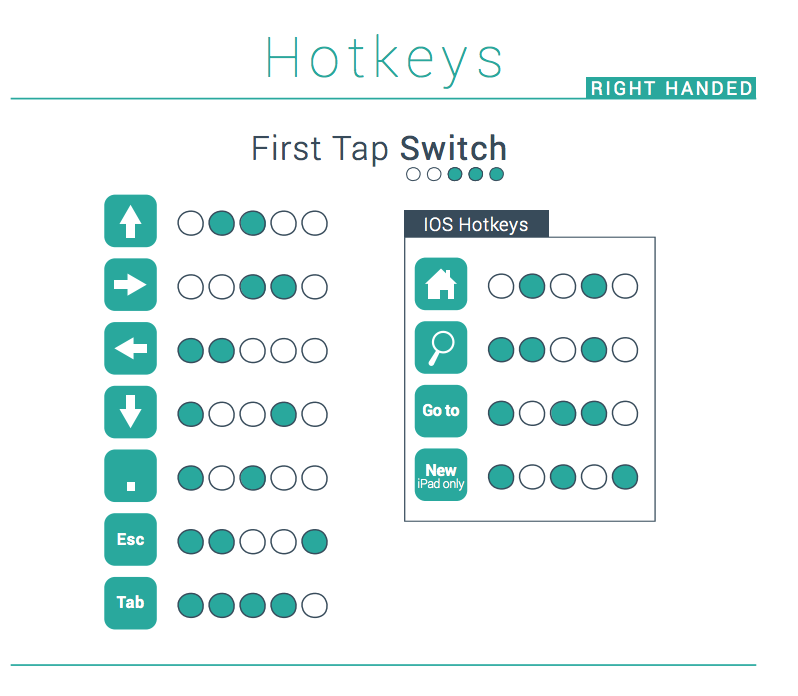 You can view all the Switch mode functions on our glossary: https://www.tapwithus.com/wp-content/uploads/2018/04/Tap-Alphabet-Glossary-2.pdf.
Switch mode can also be used to add more custom commands in TapMapper!
To enter Switch mode on your Tap, tap fingers 3,4,5 (o o x x x). You will feel a small vibration when you have activated Switch mode.